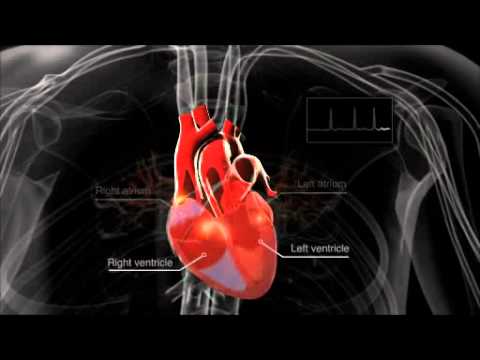 Atrial fibrillation (known as AF or Afib) is the most common heart rhythm disturbance in the world.
It can affect adults of any age, but it is more common as people get older. Atrial fibrillation is not a life-threatening heart rhythm problem, but it increases chances of stroke five-fold. AF-related stroke can be more damaging, debilitating and often fatal.
Atrial fibrillation occurs when chaotic electrical activity develops in the upper chambers of the heart, or atria, and completely takes over from the sinus node. As a result, the atria no longer beat in an organised way, and pump less efficiently. The AV node will stop some of these very rapid impulses from travelling to the ventricles, but the ventricles will still beat irregularly and possibly rapidly.