Afib Awareness Month A discussion with Mellanie True Hills, founder and CEO of StopAfib.org and an update on ACC resources for the treatment of afib.
Medical advice from Drs. Marc Siegel and David Samadi Check out the reviews and tips at:
What is atrial fibrillation? Atrial fibrillation is an atrial arrhythmia where the upper chambers don't contract normally, causing higher heart rates in the lower ventricles. The Science of Treating Atrial Fibrillation (Home Use) Lone Atrial Fibrillation Towards a Cure A Simple Guide To Ventricular Fibrillation, Diagnosis, Treatment And Related Disorders (A Simple Guide to Medical Conditions)
The Heart Rhythm Society has developed a video for patients and caregivers on Atrial Fibrillation.  Signs and Symptoms, AFib and Stroke, Treatment Options, Living with AFib and more. Personal patient stories and interviews with expert physicans and nurses.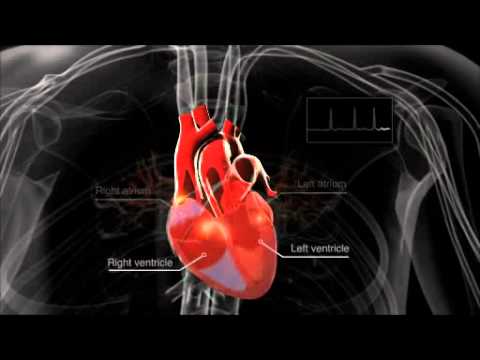 ) What is Afib? Permission granted for educational purposes only. Atrial fibrillation (known as AF or Afib) is the most common heart rhythm disturbanc…